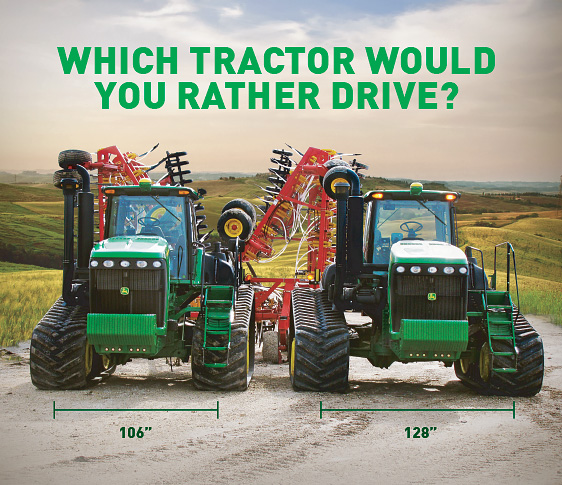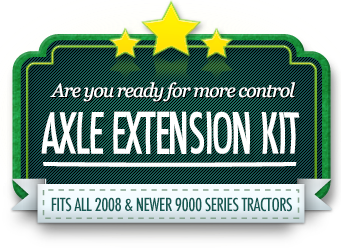 The ERA Axle Extension Kit greatly improves turning while pulling under load. It also provides more stability, especially on hills or rolling land, with improvements to the tractor's center of gravity. This wider stance also decreases berming on headland turns. The Kit is available in two sizes; 22" extension to increase your total stance to 128" for maximum control and also in 14" extension to bring your total center to center stance to 120" which is ideal for controlled traffic farming.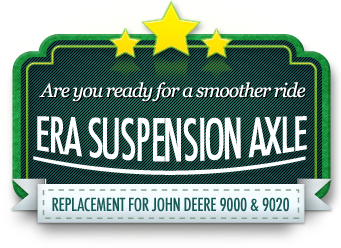 Our axle offers a much smoother ride than the factory axle on John Deere 9000 and 9020 series track tractors built from 2001 to 2007.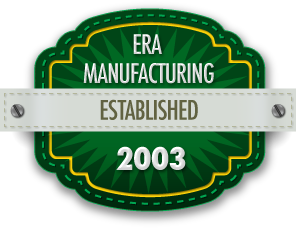 Since 2003 ERA Manufacturing has been involved with extensive research and development in the field of axle replacements for John Deere track tractors. Specifically the 9000 and 9020 series.
Today ERA Manufacuring is renowned not only for the quality of the product that we manufacture, but as well for our personalized customer service.
Check out what our satisfied customers have to say about our products.